Your problem solver speaks your language.
There for you, 8 days a week.
Serving technology on a silver platter.
Smart products for smart people.
Mobile WiFi router? In stock.
Flatrate packages. Setup included.
No connection is so yesterday.
In today's world, noth­ing goes with­out commu­ni­ca­tion — of the mo­bile kind. Here too, Amigo offers you tai­lor-made so­lu­tions. They start with low-price mobile phones as a holi­day con­veni­ence and go all the way to up-mar­ket tab­lets (but still at attrac­tive pri­ces!), in­clud­ing their pro­per, pro­fessio­nal setup. Add to that SIM cards of all Thai mo­bile pro­viders (all sizes, in­clu­ding Micro and Nano SIM), SD/Micro SD memo­ry cards, tra­vel ad­ap­ters and lots more. All de­vi­ces are un­locked and come with the la­test offi­cial soft­ware. Thai language is also avail­able; per­fect for gifts to friends and family!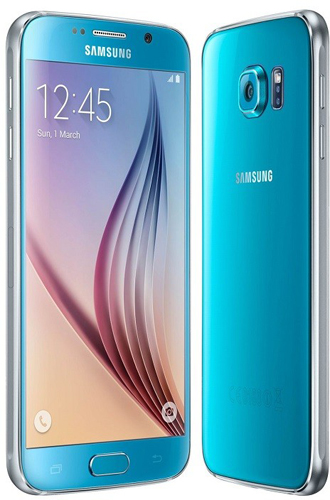 We help you choose your phone and data plan.
There are many dif­fe­rent offer­ings and bar­gains to be had from lo­cal pro­vi­ders — save money and use the right one, tailor­ed to your needs, instead of be­ing ex­ploi­ted by fo­reign pro­vi­ders' ex­or­bit­ant roam­ing fees!

Most offer­ings are writ­ten in Thai, and they also keep changing all the time, but no worries: we track them all and will only sug­gest the best and most ap­pro­pri­ate for you (including Inter­net flat­rate).
Get your own local mobile number.
Would you like to know your local Thai mo­bile num­ber be­fore leav­ing home al­rea­dy, so that your fami­ly can al­ways get in touch with you? No prob­lem: let us know and we'll re­serve a num­ber for you and commu­ni­cate it by email. Re­fill your credit ba­lan­ce? We do that for you, and to any other mo­bile num­ber — friends and family in Thai­land — by re­mote re­charg­ing. We'll also take care of re­charg­ing your Skype ba­lance.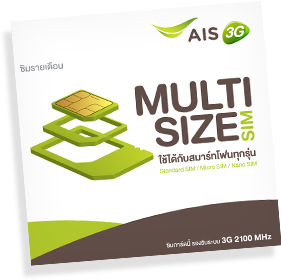 Always on the leading edge...
At Amigo, we love to keep our tech­ni­cal know-how 100% up-to-date and total­ly state-of-the-art, in order to al­ways be able to offer you best-of-breed hard­ware — mo­biles, tab­lets and vari­ous access­or­ies — and the ser­vice to go with it. Visit our store and take a look around!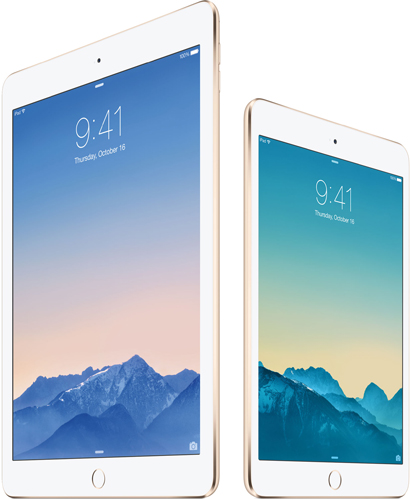 Internet: make it portable!
It's not always possible or viable to con­nect to the Internet via a landline con­nec­tion, for lack of phone lines (country­side) or the cost involved – some hotels still super-charge... But we have the so­lu­tion, in the form of your per­sonal wire­less access point – the AIS 3G Pocket WiFi modem. This niftly small device uses its own SIM card to connect to the Internet via the mobile network. It then acts as a WiFi modem for all of your WiFi-savy devices (mobiles, notebooks, computers with WiFi dongle). Runs off an USB charger, and for a good while off its built-in rechargable batteries as well. Stay connected, the easy way!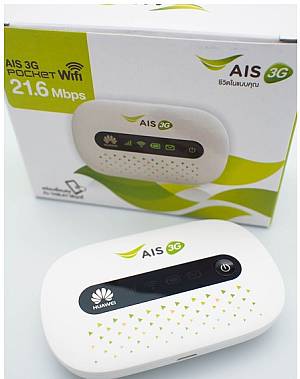 ...and everything from a single source.